We've all heard little blurbs describing one or another fashion collection as having "painterly colours". And sure, it's easy and appealing to make a dress or a coat in ochre or vermillion or cobalt. But sometimes, and artists influence in fashion is much more overt.
We all know Marc Jacobs' inspiration for his Fall 07 Louis Vuitton collection was Jan Vermeer. And as I am a fan of Vermeer, I am a fan of that collection. I would pretty much sell my firstborn for this dress (ignore the jaunty, ill-placed cap):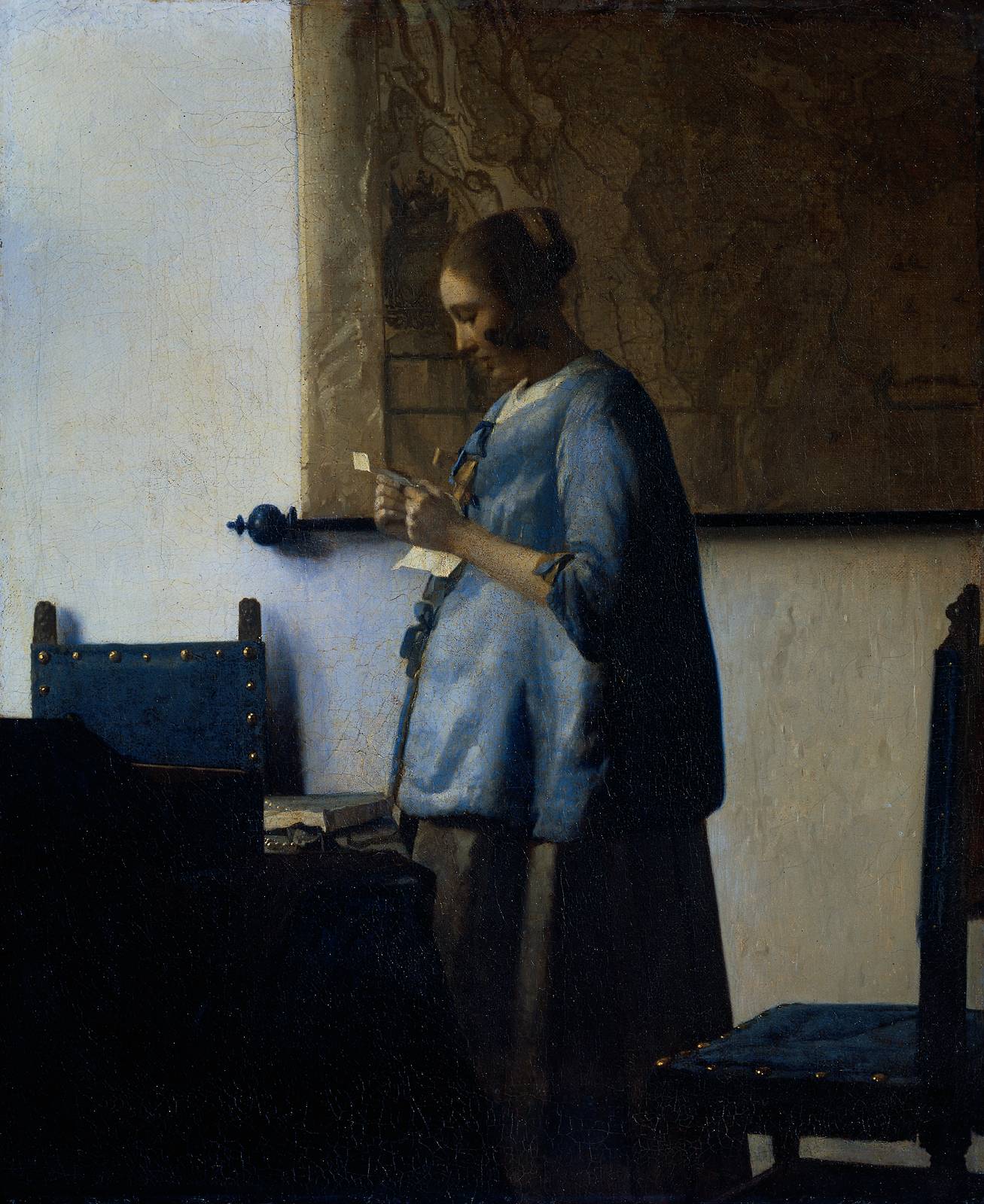 "Woman in Blue Reading a Letter"
But some influences are less obvious. If Mary, from Michelangelo's early "La Pieta"(which he finished at the tender age of 24!), could get up from her marble seat and walk among us, I think she would wear this Nina Ricci dress:
Manet's bartender of the "Bar at the Folies-Bergere" would gladly wear this Derek Lam dress:
And as for modern art, I can clearly see Wassily Kandinsky's influence in Givenchy's geometric puff coats:
"Multicolored Circle (Mit Buntem Kreis)" 1921

When the rest of my classmates were exhausted and frayed from constant memorization of techniques, dates and movements, my art history teacher would squawk that we needed all this because, "Art history is the centre of the universe!" And while that is a rather grandiose statement, I think it does ring true for the fashion universe. Anyone with rudimentary knowlege of art should see all eras of art running rampant in fashion. Look for it! That dress you're lusting after may be straight out of Holbein's playbook...