I hope you all enjoyed reading my last post as much as I enjoyed writing it. Now I have decided to stretch my imagination a bit further.
If you are not yet familiar with the music of
Neutral Milk Hotel
. You should be, like, now. Seriously, go, click! I first discovered them when I was twelve years old, at the insistance of a much older crush of mine. At first, I was very much put off by Jeff Mangum's reedy, nasal voice. But once those lyrics hit you, there's no going back. One of the great tragedies of this band however, is how little music we have of it. Not long after his star began rising, frontman Jeff Mangum had something of a nervous breakdown and
left the music scene, for good
. And while their previous album
On Avery Island
is quite good, nothing quite compared to 1998's
In the Aeroplane Over the Sea,
which was, according to Mangum, his way of dealing with the very intense manner in which he connected with the death of Anne Frank after reading her diary.
You can tell by Neutral Milk Hotel's album artwork, and certainly their archaically-rooted lyrics that Jeff Mangum is/was fixated with not only the aesthetic of an earlier period of history, but with that era in its entirety. Looking at these album covers, and listening to Aeroplane, led me to an odd musing: "What would the girl living inside Mangum's head look like?" Or, more specifically, "What would the girl living inside this album look like, what would she be wearing?" Not in her era, then I could just be posting a bunch of links for vintage clothing and call it a day. What would she wear now, if Mangum indeed made his time machine?
I have to admit, this one is trickier. Since the subjects of Magnum's songs are so very grave, I want to give them some levity and grounding in fashion, without cheapening it, or making some sort of ridiculous, magazine-like musing of how to dress like some kind of movie character. Once again, nothing too flashy or too modern, but she'd want to blend in and appreciate the freedom of modern fashion.
Given the seaside themes of the album art, I think she would appreciate slight nautical motifs. Old Navy sweater, Alloy shorts, Marc Jabobs bag.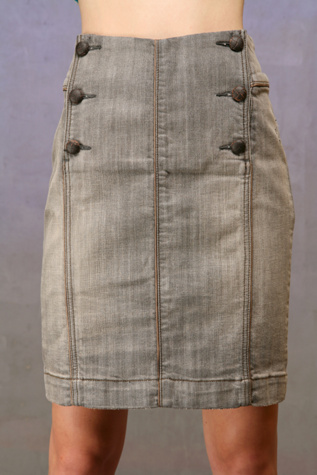 What she would wear knocking about her latter day highschool. I think she would spend most of her time in the music room, don't you?